Portaloo Hire
Allens United Paeroa are your Hauraki Portaloo hire specialists, you will find us reliable and easy to deal with, Ted and his team take pride in doing the job on time and right the first time. Looking for a clean well maintained Portaloo's for your event or site, Allens United Paeroa deliver and service Portaloos within 30kms of Paeroa. Short and long term hire available, and if you are hiring long term we will set up a cleaning schedule so you don't have to put up with bad odours.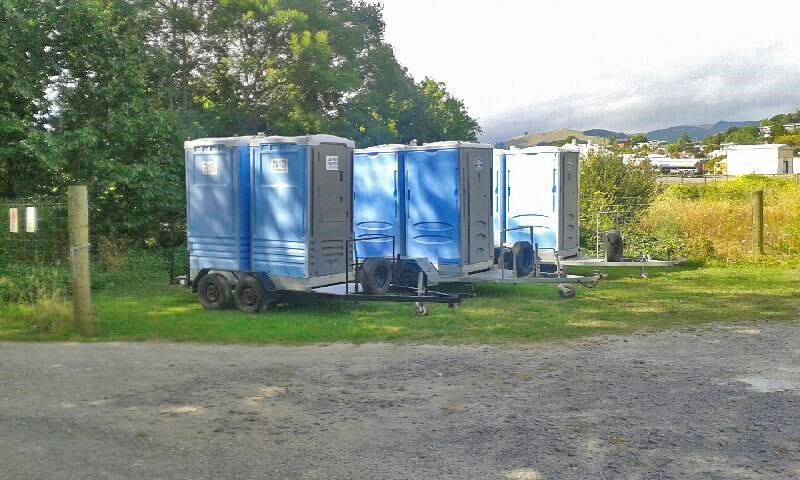 All our portaloos are self-contained, with a wash basin to ensure hygiene, they can be delivered for convenience or you pick can them up yourself.
Tandem trailers are available for hire, which is ideal when male and female toilets are needed.
Our modern portaloos are available as either single units or dual trailer based united, for convenient location. You can rely on Allens United to deliver your portaloos on time and in a clean hygienic condition.
Wedding Portaloo Hire
We also have some special portaloos that we keep specially for weddings, to make sure your guest have the tidiest toilets.
Our wedding portaloos are ideal for beach and other outdoor wedding venues, which won't have the infrastructure to cope with a wedding party.
We understand that for your special day ever detail counts, we will make sure that our wedding portaloos will be delivered on time and spotless clean.